Whether you're planning a dream vacation or a business trip, having your passport ready is the first step. However, obtaining or renewing a passport hasn't been easy for many Americans this summer with some applicants experiencing lengthy delays. In many cases, people have missed their vacations due to the delays and also lost money on flights and accommodation.
We engage in data crowdsourcing and provide daily reports detailing the average waiting duration for US passports. Amidst the passport processing delays experienced this summer, our data analysis noticed certain agencies had much swifter processing rates compared to their counterparts. This was most likely due to population density in that area and number of applications received as well as workforce levels.  We wanted to find our exactly how long each passport agency was taking on average. Therefore we have crunched the data for each agency to help you get a more accurate idea of how long you may have to wait for your passport.
View the tables below to see the latest US passport waiting times for each agency.
How many US Passport agencies are there?
There are 27 US passport agencies who process passport throughout the United States with a majority of applications going through agencies such as the National Passport Center, Charleston and Western.
How do I know which agency is processing my passport?
Your locator number is the first 2 digits of your nine-digit passport application locator number. This is displayed on your passport application status.
How we calculated the average wait times for each US Passport Agency (locator number)
To provide an accurate and up-to-date comparison of US passport agency wait times, we undertook a comprehensive research effort. Our approach involved the following steps:
Data Collection: We gathered wait time data via our website and social media groups . This multi-faceted approach ensured that we captured a wide range of perspectives.
Agencies Compared: We focused our analysis on all of the passport agencies across the United States, including major cities and high-traffic areas. This ensured that our comparison covered a diverse range of regions.
Wait Time Calculation: We calculated average wait times based on the data collected. This allowed us to provide a realistic estimate of the timeframes travelers might expect when applying for or renewing their passports. Using the data received we have calculated a snapshot of average wait times based on data received from applicants in the last 30 days.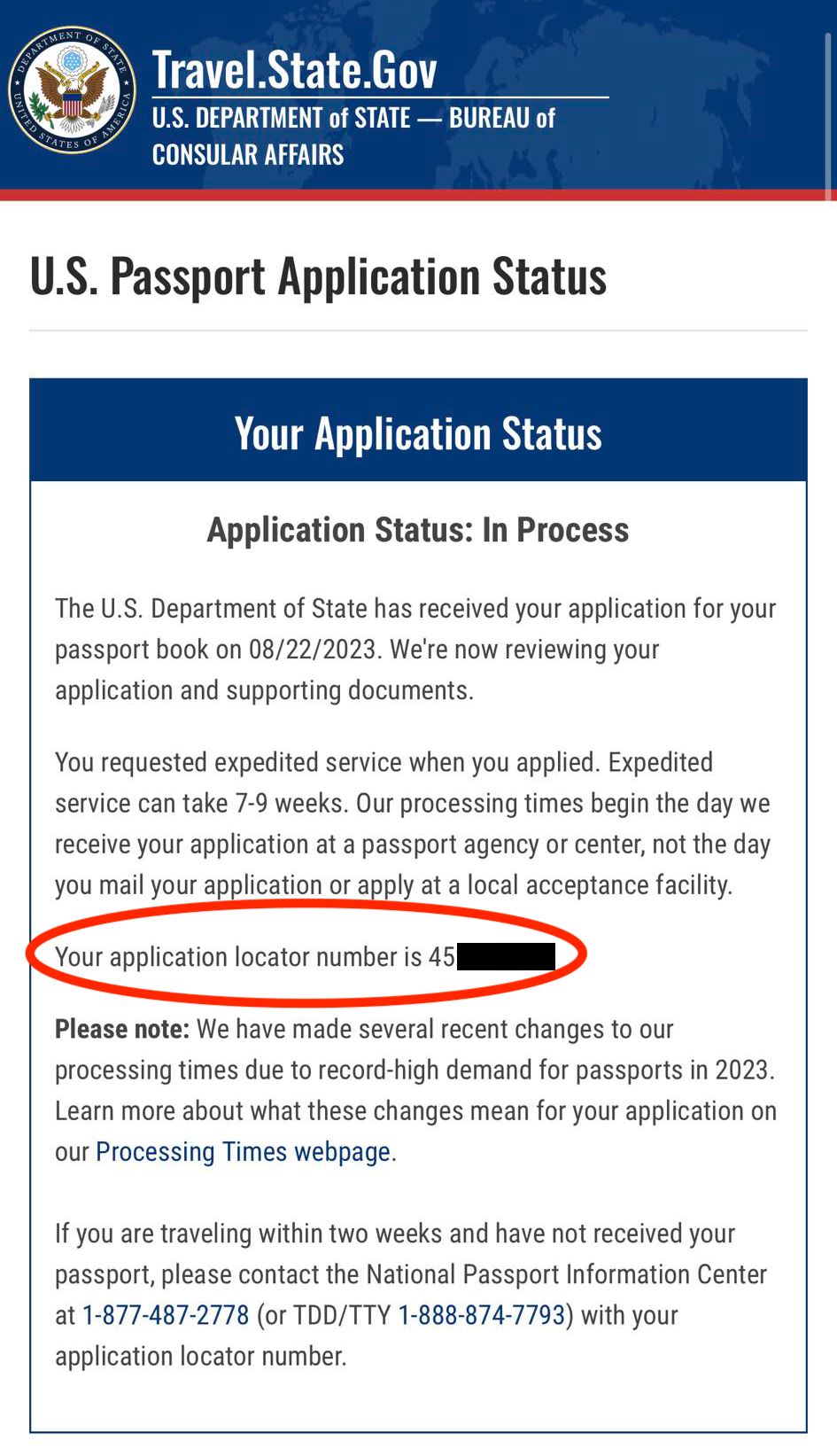 What did our results show?
We calculated averages for first adult, adult renewals, child and also expedited applications across all the agencies. Our results proved that there was quite a big disparity between agencies so therefore where you live could have an impact on how long you may have to wait.
Minneapolis Passport Agency is performing the best
If the first 2 digits of your locator number are 54 then you are luck as this is Minneapolis passport agency who have come out as the most efficient for processing passports. The average wait time for an expedited passport was just 24 days which is more than twice as quick as some of the other agencies. We noticed that Minneapolis had the quickest wait time for all types of passport. A standard adult renewal was averaging 36 days and a child passport just 30 days!
The Results – Average US Passport waiting time of each agency.
Agencies are ranked from the quickest to the slowest average wait times.
How long did your passport take?
Do you agree with these averages?
Please comment below with how many days your passport took and which agency processed your passport (locator number)
For all press enquires please contact [email protected]